Client Photos
Presenting images with personality delighting your spirit.
And it is in that spirit that I capture your treasured moments.
Professional Photographer Joan Heffler Specializes in Corporate, Events, Portraits, and Wedding Photography
I didn't know what I wanted to be when I grew up, so I made it a lifelong adventure to find out; and finally figured it out in a really circuitous route. Since grade school, I always carried a camera with me and I was always interested in what makes people tick. Eventually, it dawned on me to follow my passion, and I became a "people photographer."
Yup! I specialize in capturing people's unique personalities.  It has made my life rich and full, and I hope I have made a difference in the lives of those whom I photographed.
Now in my third decade as a full time professional photographer of weddings, portraits, events, and corporate; I have found my free expression…MY personality. I am loving it, and invite you to let me find yours.
Joan Heffler Photography goes anywhere in the world to be a part of your world. From Albany to Syracuse, Saratoga Springs to the Adirondacks and beyond;  my signature is Pictures With Personality whether capturing a joyful life experience, a single moment in time, or a significant corporate event, wedding, or bar/bat mitzvah.
Interested in a professional portrait session? Learn more about what you should do to get ready with my tips and advice for preparing for your portrait session.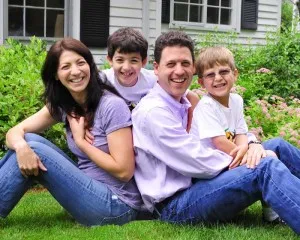 Kind Words
Echoes of our weddings still chime through our days. We are truly newlyweds in our delight. It was wonderful to have you there ~ and with camera in hand. The pictures are great! I'm so glad you captured the waltz ~ you were the only one who did. Your photographs are clearly at a high artistic level ~ you saw the subtle, the beautiful and the meaningful.
Anonymous
Read More Kind Words
Joan Says
I want your photography experience to be the most pleasant you will ever have. My photography is "painless," and I believe you will enjoy the time we spend together. I invite you to view my website at: www.joanhefflerphotography.com to see my style of photography before you arrive for your appointment. I will take whatever time is necessary to make you comfortable, relaxed, and feeling great. All I ask is that you please be on time for your appointment!
Read More