Client Photos
Presenting images with personality delighting your spirit.
And it is in that spirit that I capture your treasured moments.
Professional Photographer Joan Heffler Specializes in Corporate, Events, Portraits, and Wedding Photography
I didn't know what I wanted to be when I grew up, so I made it a lifelong adventure to find out; and finally figured it out in a really circuitous route. Since grade school, I always carried a camera with me and I was always interested in what makes people tick. Eventually, it dawned on me to follow my passion, and I became a "people photographer."
Yup! I specialize in capturing people's unique personalities.  It has made my life rich and full, and I hope I have made a difference in the lives of those whom I photographed.
Now in my third decade as a full time professional photographer of weddings, portraits, events, and corporate; I have found my free expression…MY personality. I am loving it, and invite you to let me find yours.
Joan Heffler Photography goes anywhere in the world to be a part of your world. From Albany to Syracuse, Saratoga Springs to the Adirondacks and beyond;  my signature is Pictures With Personality whether capturing a joyful life experience, a single moment in time, or a significant corporate event, wedding, or bar/bat mitzvah.
Interested in a professional portrait session? Learn more about what you should do to get ready with my tips and advice for preparing for your portrait session.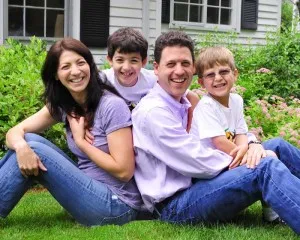 Kind Words
I'm a photographer, and when it came to getting updated professional headshots, there's no one I wanted to capture my personality in pictures other than Joan. I was familiar with her work as she previously took portraits for my organization. She is professional, thorough, and gets great results. I am so happy with my portraits, and I wouldn't hesitate to recommend her to anyone looking for terrific photos at a very reasonable value! Thanks Joanie!
Mark Kotzin
Read More Kind Words
Joan Says
I didn't know what I wanted to be when I grew up, so I made it a lifelong adventure to find out; and finally figured it out in a really circuitous route. Since grade school, I always carried a camera with me and I was always interested in what makes people tick. Eventually, it dawned […]
Read More